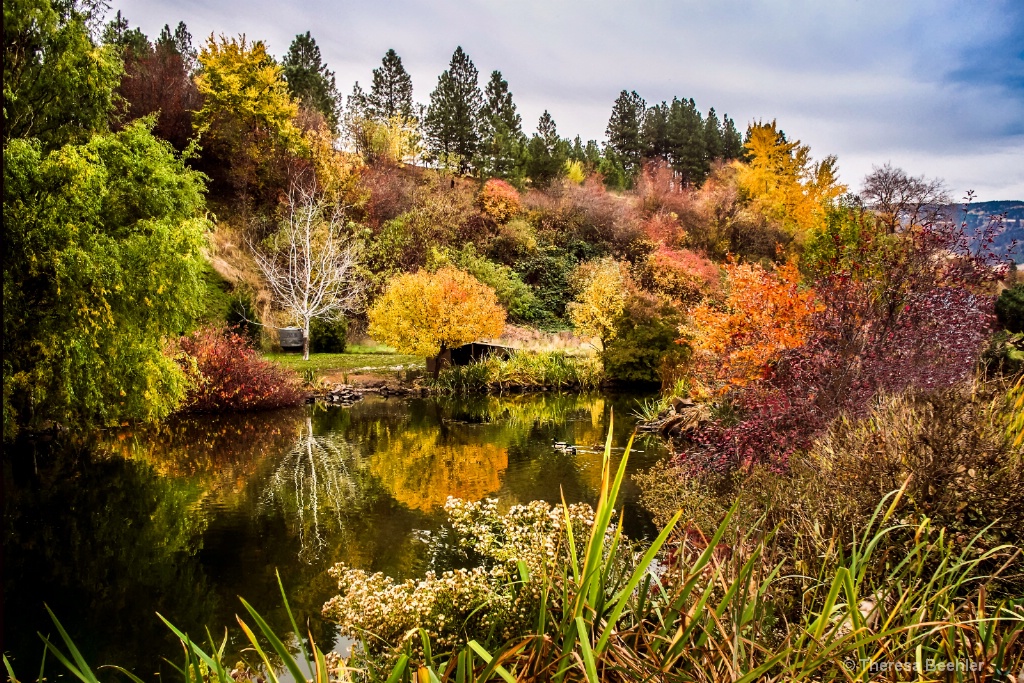 Color Palette
Actually taken in November of 2010 - the foothills of the Blue Mountains somewhere between Walla Walla and Waitsburg -- just driving around and came upon an amazing home with this as their personal preserve. Ducks, geese and critters were safe to roam around freely.
When I took it - I didn't really notice the singular white barked tree whose leaves had already fallen. The others are sure to fall soon after this photo was taken - so blessed to be given this opportunity for the colors close to home.
© Theresa Beehler
Copyright for this gallery photo belongs solely to Theresa Beehler. Images may not be copied, downloaded, or used in any way without the express, written permission of the photographer.